Conservative with Room for Fun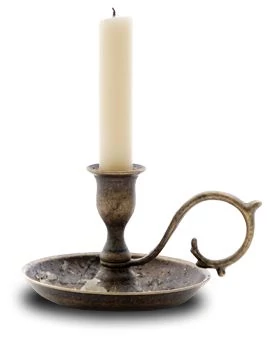 Transitional design is a great option for a homeowner who wants to build a room around comfort and a few well-loved, carefully chosen items. By not limiting yourself to contemporary or traditional design, you have a chance to infuse the room with your personality, without ending up with a hodge-podge look.
Jamie Gibbs, a designer with offices in New York and Indianapolis and a member of the American Society of Interior Designers, has worked with many clients who want a transitional style, even if they don't quite know what it is.
"Transitional is conservative and safe with an edge," Jamie says. "You can have a little bit of an imagination with it."
By thinking about how you plan to use the space and what you would truly love to see in the space, you can create a beautiful, inspired transitional room.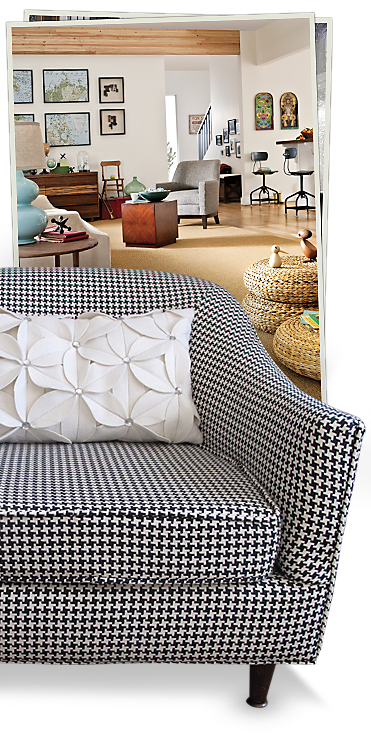 Here are Jamie's tips on achieving a transitional look:

Plot out a room. Ask yourself: Where do I prefer to read? Where do I like to prop my feet up? Consider all these elements, so your room will be livable as well as beautiful.
Choose a neutral wall color. "Create a calm background," Jamie says. "Neutrals bring out what you really want to showcase."
Go comfortable with upholstered pieces. You can use a fun, functional fabric or leather to re-upholster a high-quality couch picked up at a thrift store or consignment sale.
Go contemporary with tables: Look for metal, mirrors, glass, and other contemporary details.
Every element should have a function and be nice. If it doesn't have a function, give it up. And if it's tired, worn, or outdated, let it go.
Go for pop: Make sure you have something eye-catching, such as a unique wall hanging or unusual piece of furniture. But you don't need several wow pieces competing for attention.
Layer a colorful area rug on a neutral floor. An oriental rug is an unexpected choice, giving you a color palate as well as a wow factor.
Invest in good lighting. Most rooms need three different lighting sources to give you the flexibility you need for the room's many roles.
Go for a done, not unfinished, look. A transitional room should look put-together and finished, with attention to detail, function, and beauty.