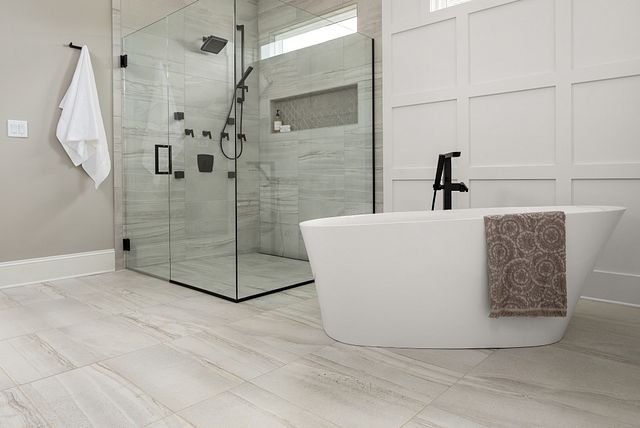 Before Installation
You want a problem-free installation and, to help ensure it, here's a checklist of things to do before the installer arrives.
Make sure you know who's removing your existing flooring. If you wish, the installer will do it. If not, you should make arrangements to have it removed.
Who's moving the furniture? Decide in advance if you want to take on the responsibility or if you want the installer to handle it. Either way, be sure to remove all fragile items from the room.
In general, your linear or rectangular tile should run parallel to windows or, in narrow rooms, to the longest wall.
Measure door clearances before you have your tile installed. If the new floor is thicker than your existing floor, door bottoms may rub. Plan in advance to have someone shave or saw the correct amount off the bottom of each door so it does not drag.
Paint first. If you're planning to paint, wallpaper, or do any other remodeling in the room, it's best to do it before your tile is installed. Keep extra paint to touch up any post-installation nicks.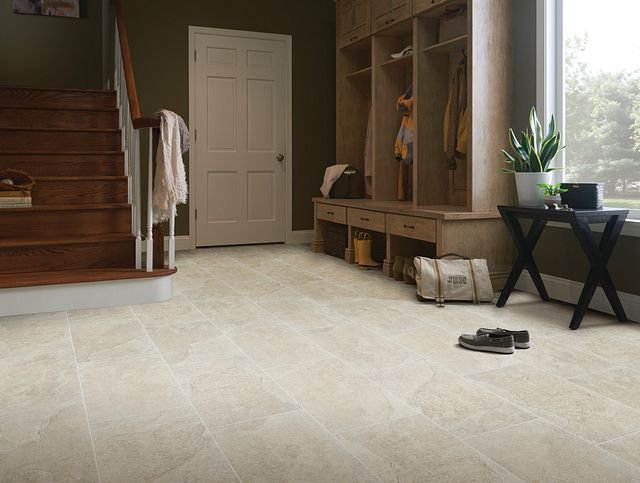 During Installation
To make your tile floor looks good now and for a long time to come, proper installation is critical. Here's the procedure an experienced installation professional will follow:
Subfloor: Tile must be installed over a subfloor that's structurally sound, rigid, level, smooth, and clean. Sometimes, cement backer board must be laid first. Preparing the subfloor is the most critical step in achieving a good installation—and your professional installer will know how to do it.
Installation: First, the installer will determine tile layout. Then, using chalk-lines as a guide, your installer will spread thinset mortar in small areas and will place the tiles in it. Spacers are used between tiles so that they are evenly placed. After the mortar sets, grout is applied—sometimes the next day.
Cleaning and curing: The installer will carefully clean the tiles, ridding them of all grout. After the installation is complete, it's necessary to stay off the floor for 24 – 48 hours, depending on the room's expected traffic.
It's a good idea to check with us directly to find out if there are other actions we recommend before installation. Just call a member of our friendly sales staff.