Made from a mixture of clays and minerals, Shaw's tile of porcelain and ceramic provides a dense, easy-to-care-for surface. Tile is ideal for kitchens, bathrooms, and entryways—but it's also a superb choice for other high-traffic spots like family rooms. It resists moisture, stains, and bacteria while providing a beautiful look. And tile allows for countless design possibilities.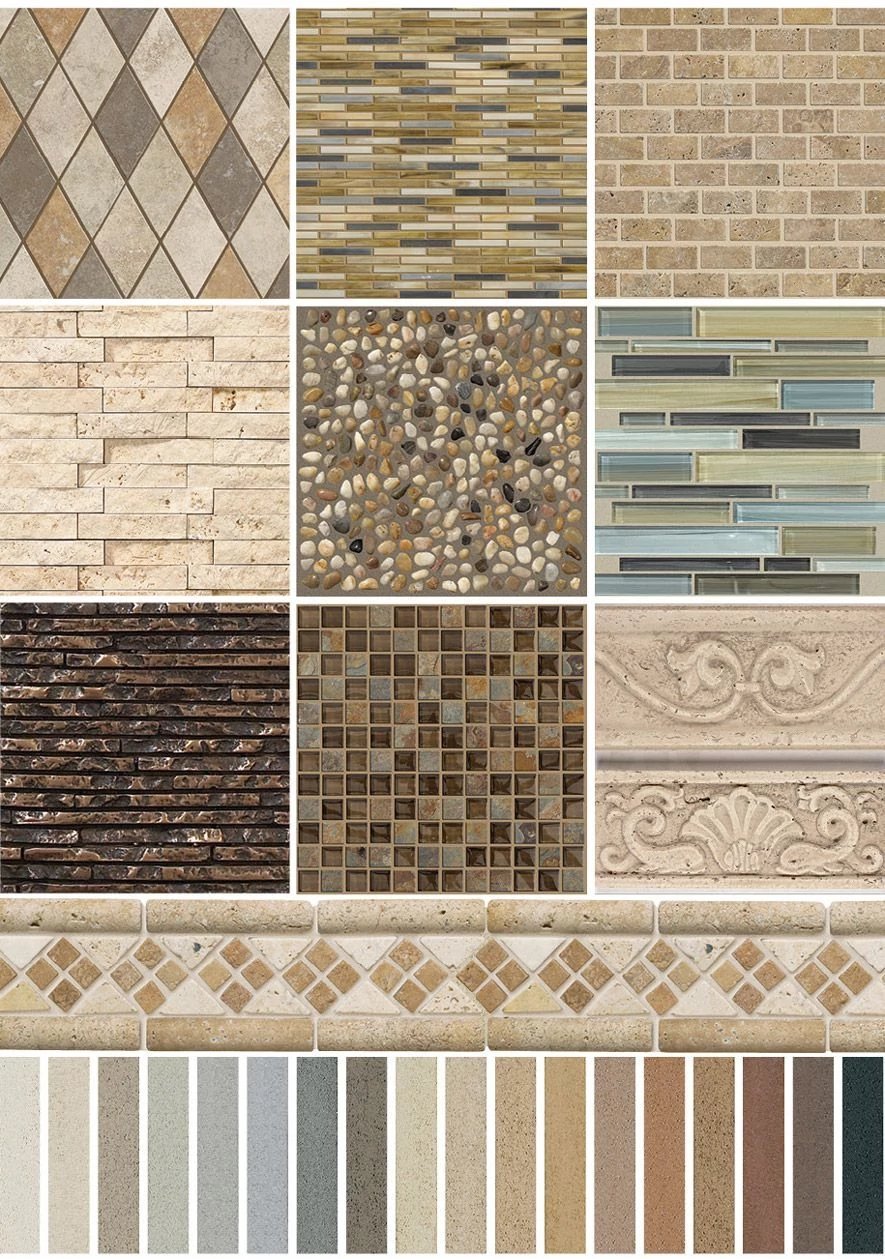 Tile and Trim Selection: Shaw offers an extensive array of ceramic and porcelain tiles in fashionable colors, sizes, and textures. Complementing the look are dazzling coordinating accents. Metallics, tumbled stone, decorative rust detail, raised listello... many intriguing detail pieces enhance your design and make it unique. Sizes and shapes are varied—tiny for mosaic designs, mid-sized for spectacular wall and floor borders, and larger for unique configurations in eye-catching spaces like kitchen backsplashes and shower walls.
Grout Selection: With numerous colors of grout, Shaw tile offers you the opportunity to create a look that's uniquely yours.
Recycled Content: Shaw has received Bureau Veritas Certification for its eco-friendly tile products. Bureau Veritas is a leading international group accredited in many areas to verify and give official acknowledgement that specified requirements have been met for certification.
Porcelain Certification: Shaw porcelain tile is ASTM tested and TCNA (Tile Council of North America) certified as being authentic porcelain.

Featured Styles (left to right): Soho- Rhomboid- Mosaic; Noca Roma- Mosaic- Cafe au Lait; Turnbury- Brick Mosaic- Noce;
Split Face- Ivory; Pebble- Rio Blend Honed Mini- Mosaic; Atomic Glass- Mosaic- Oxide;
Frontier Metal- Bronze- Matchstick; 1" Slt- Mosaic- Piedmont; A2B3; Raised Lst- 3x12