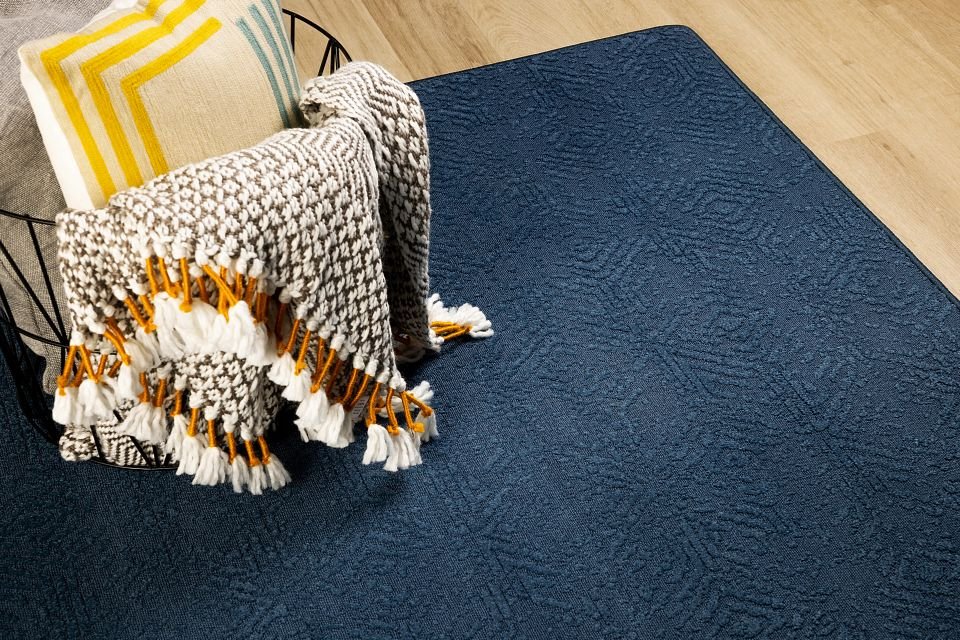 Just about any room can use an area rug. It adds instant color and style. And rugs are inspiring! Get your creativity going with the hottest trending rugs—in designs that sparkle with color, pattern, and texture while they spark the imagination!
When you shop, expect to see rugs in myriad shapes, sizes, and price ranges—and in every style, from contemporary to traditional. Here are some things to consider on your way to finding your fave:
Design: Rug designs usually fall into contemporary, traditional, or transitional categories. Each is a distinctive look, and your choice among the three will be a defining decision, highly expressive of your personal style. Generally, geometrics and simple patterns work well in contemporary rooms, while florals and other organics are nice in traditional spaces. A lot of solid rugs are seen now, lending texture, interest, and a very chic look. But if the activity level is high at your house, keep in mind that patterned rugs are forgiving and less likely to show stains!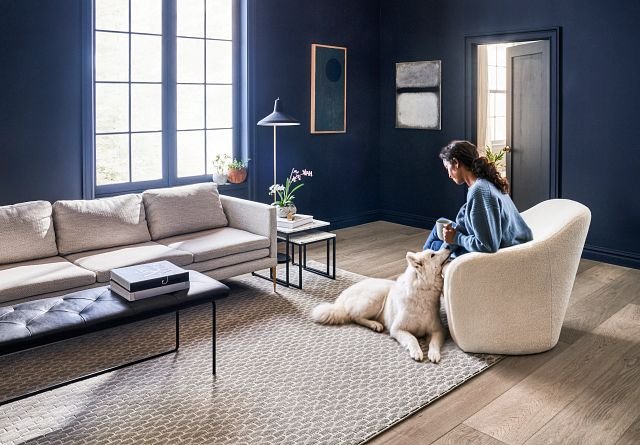 Color: The color on your floor makes a big impact in the room—so it's important to give it serious consideration when you're rug shopping. Of course, your new rug needs to coordinate—but it can either quietly and subtly complement your décor, make a bold splash as a focal point, or become the basis for your entire design scheme.
Fiber: Rugs come in both natural and man-made fibers. Wool, silk, cotton, and jute are natural fibers—often prized for their appealing appearance, warmth and, in the case of wool and silk, their luster. But rugs of these fibers are often relatively expensive. On the other hand, rugs of man-made fibers like nylon and polypropylene are usually far cheaper. These rugs can have an elegance that mimics that of natural-fiber rugs. They're also durable and easy to maintain. Many have recycled content and are even fully recyclable.