---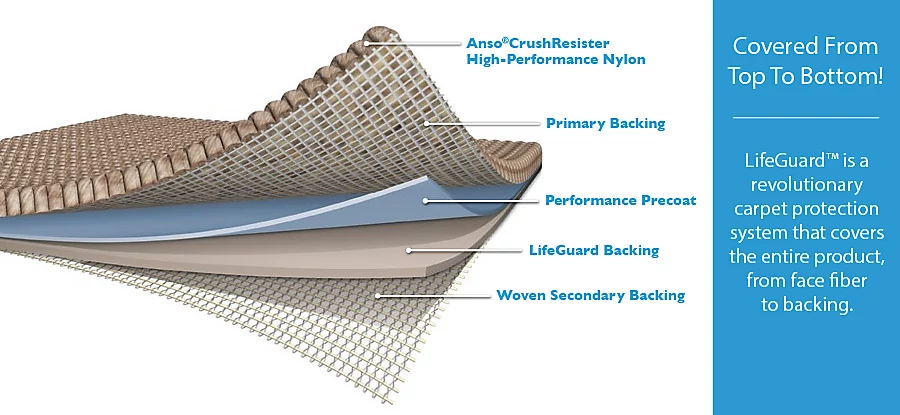 ---
This new innovation features:
Shaw's patented R2X® stain and soil resistance protection for the face of the carpet, the standard of excellence in the industry.
Shaw's patented thermoplastic commercial-grade backing provides a waterproof barrier that prevents liquids from soaking into the carpet padding or subfloor
This combination is the ultimate protection for consumers!


---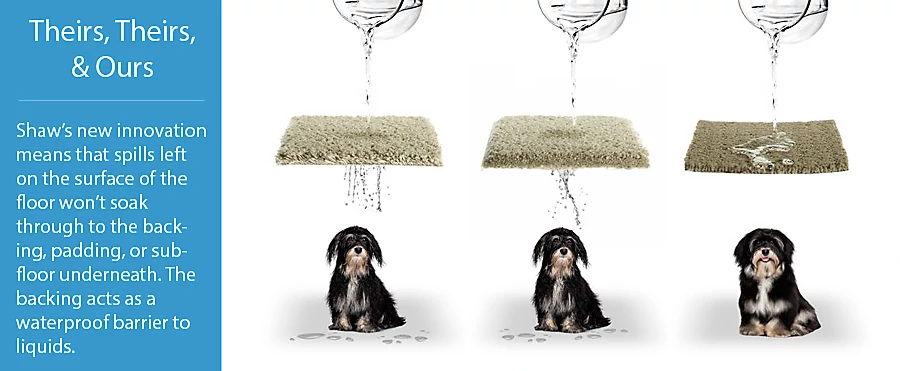 ---
That's AWESOME!
What else should we know about LifeGuardTM? 
LifeGuard offers consumers an unprecedented level of protection top to bottom
Because of this exceptional protection, the product is easy to maintain
All Life Happens products are made with Anso® CrushResister High-Performance Nylon
LifeGuard dries faster after cleaning
It's easy to install
Quickly dissipates odors
It looks newer longer
---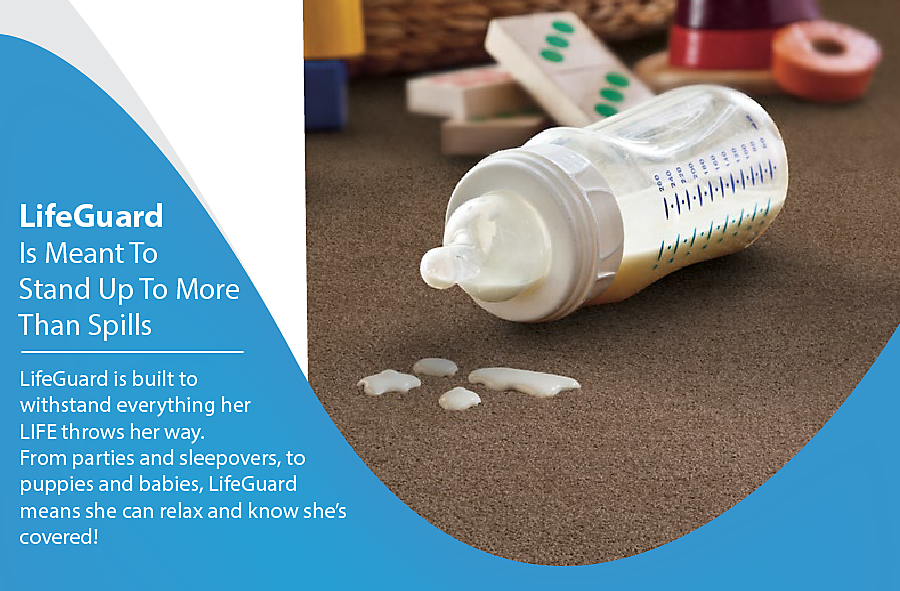 ---
Benefits for You
Top-to-bottom protection with a built-in waterproof barrier means she has more time to clean up life's spills without fear of them soaking through to the backing, padding, or subfloor underneath.
Because of this barrier, pet and other odors are reduced.
Because Life Happens is built with Anso® CrushResister High-Performance Nylon, it will look newer longer.
Anso nylon means ultimate warranty protection including:

Lifetime stain and soil warranties
25 years on texture retention, wear, and Quality Assurance Plus all warranties are transferable, non-prorated and labor inclusive, including stairs and hallways.

The product is easy to maintain.
No fear of scratching walls during install as the backing is made of a soft thermoplastic that is very soft and flexible.
Faster drying time after professional cleaning.
She can feel good about her purchase: LifeGuard products are designed to be recyclable at the end of their lives.